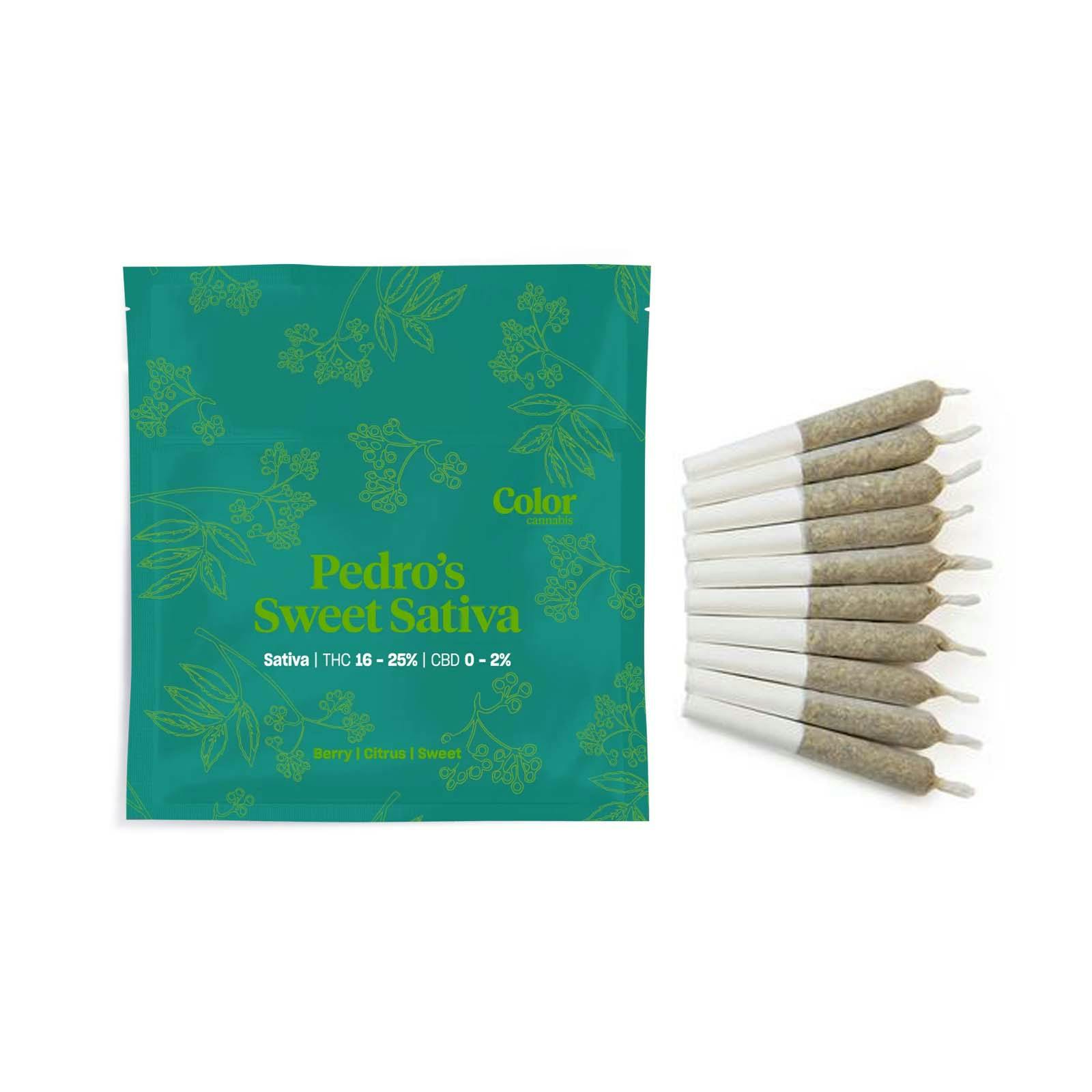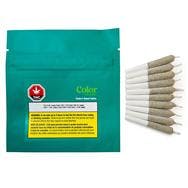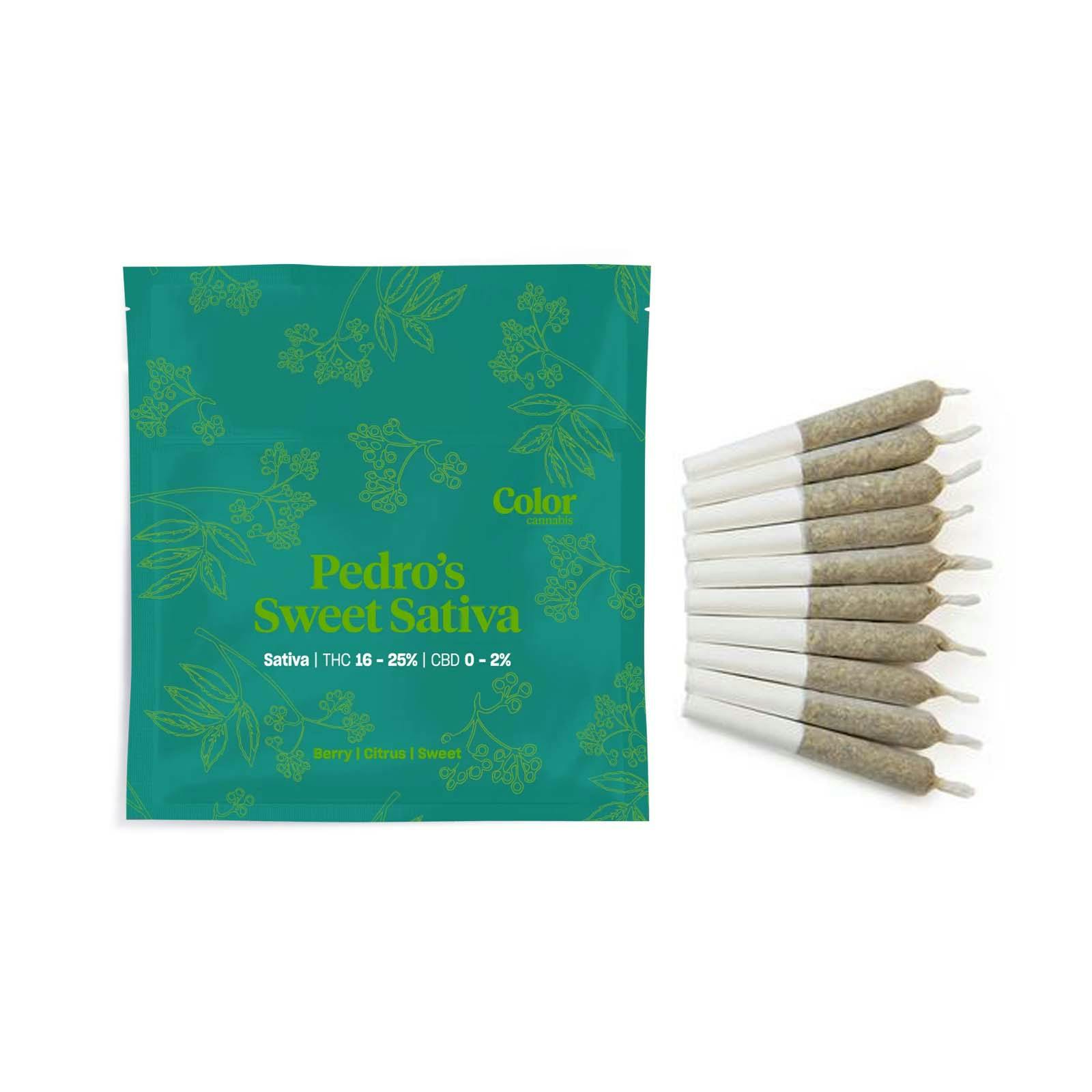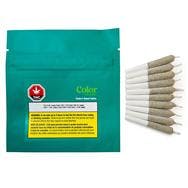 Color Cannabis
Pedro's Sweet Sativa Pre-Roll 10-pack | 3.5g
$21.70
Unique to Color, Pedro's Sweet Sativa is a proudly Canadian sativa-dominant hybrid with fluffy, trichome covered buds with very strong THC potential. Pedro's Sweet Sativa is rich in beta-caryophyllene and pinene giving it a sweet smell with undertones of spice. These pre-rolls are perfectly packed with gently milled flower, not trim or shake, to ensure each joint contains the freshest and most flavourful cannabis possible. Color Cannabis uses flower that has been harvested with care, dried naturally, gently milled and then rolled into the perfect size. Each unit comes with ten single session size joints, weighing 0.35g each.
Aroma & flavours
Effects
Creative
Energetic
Focused
Happy
Inspired
About the Brand
Color Cannabis was created during a time of change in Canada. As perceptions towards cannabis shifted, we set out to champion and inspire people to be open to a world of endless possibilities – a life of limitless Color.
Today is so unlike yesterday. It's time to live life in Color.