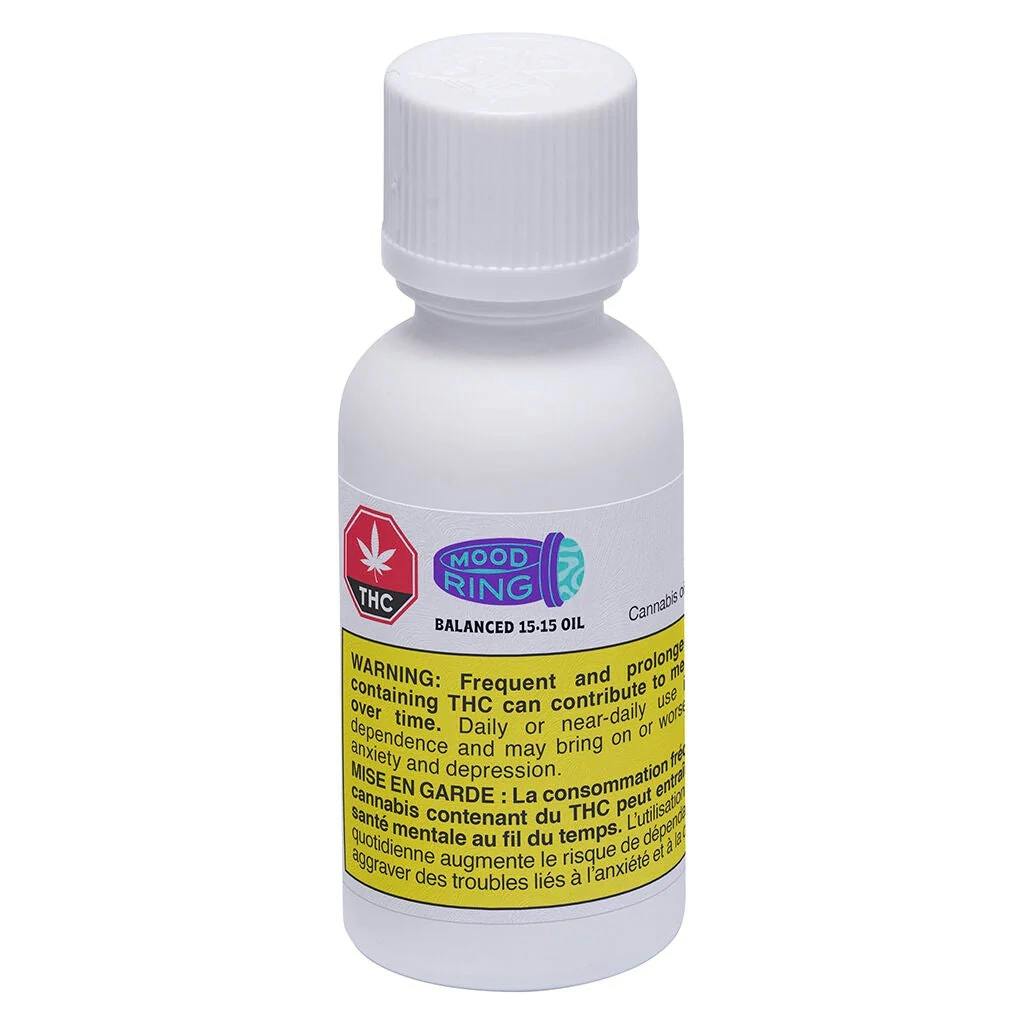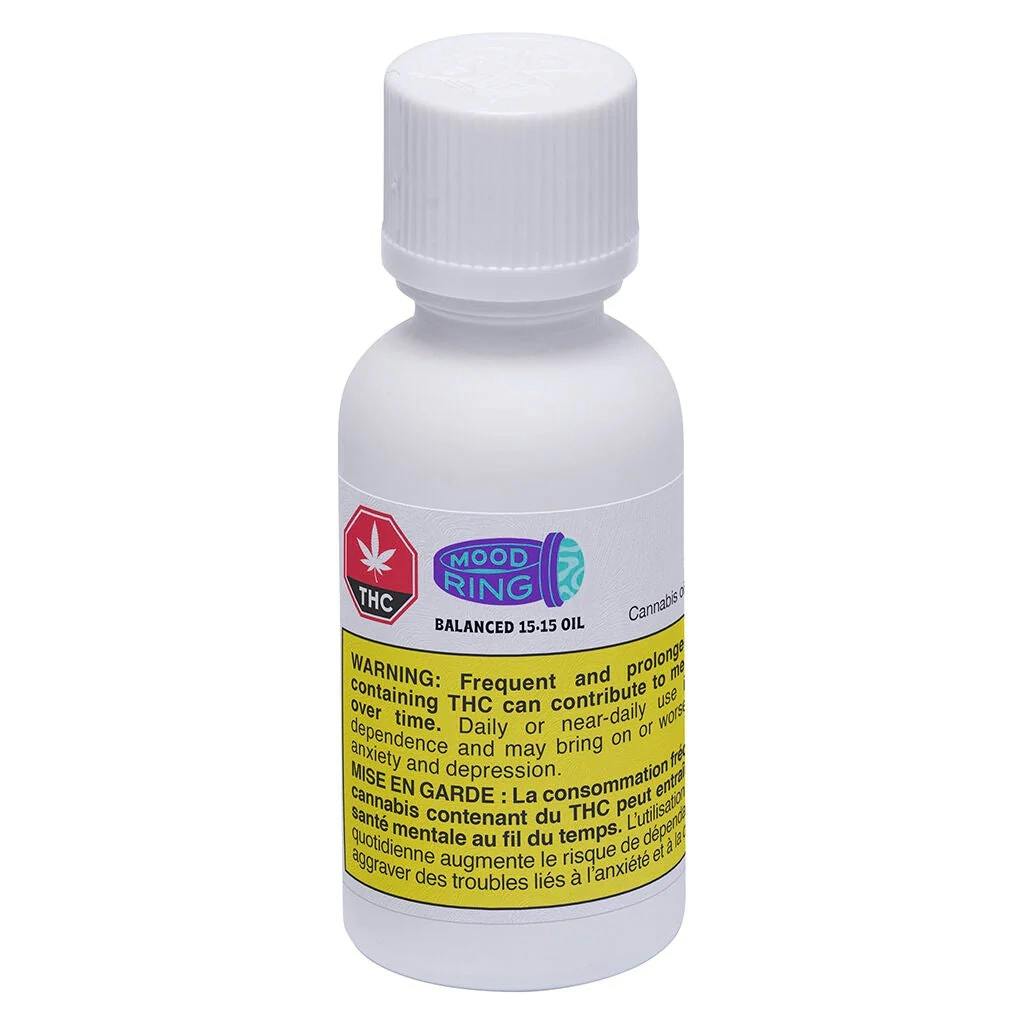 Mood Ring
Mood Ring | BALANCED 15:15 OIL | 27.5g
$31.60
Mood Ring Balanced 15:15 Oil combines organic extra virgin olive oil and 15mg/g of both THC and CBD in a 30ml (27.5g) bottle. They utilize their patented cold ethanol extraction process to create a full spectrum concentrate that preserves the terpene profile and provides a natural, earthy aroma and flavour. The Mood Ring Balanced 15:15 Oil is vegan-friendly, non-GMO, and packaged in an eco-friendly glass bottle.
Effects
Clear Mind
Calm
Relaxed
Happy
About the Brand
CANNABIS FOR THE PEOPLE!
Mood Ring is a bunch of fun-loving peeps going all out to bring you the highest quality, most environmentally friendly cannabis products imaginable.
They seek to awaken the world to the wonders of cannabis by creating ridiculously good products that don't cost a whole lot, are accessible to everyone, and deliver experiences that make sense for you. All while giving back to the planet.
Looking for enlightenment? Helping you live your best life is at the heart of everything they do. And that starts with helping you feel good. How can Mood Ring make your day better?