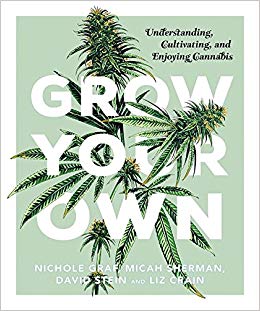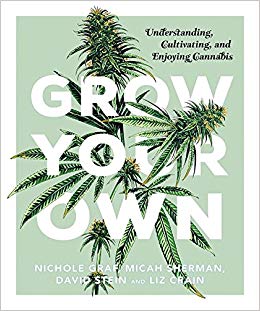 Ingram/Raincoast
Book | Grow Your Own - Graf, Sherman, Stein & Crain
$35.60
If you live in a single dwelling on private property, then you're one of fortunate people who don't need to obey by condo by-laws; you can legally consume in your home and grow up to four plants legally!
Whether you're new to cannabis and need to walk through the basics, or you're an experienced grower looking to hone your techniques, Grow Your Own provides all the background and instruction you need to set up a grow space, raise your plants, and harvest your buds.
It'll teach you how to choose a strain based on its flavors and effects, how to manage insects carve an apple pipe and how to bake a delicious batch of pot brownies.
With photography, visual aids, and illustrations from Allen Crawford (Whitman Illuminated), Grow Your Own makes cultivating cannabis as accessible as it is rewarding.
by Nichole Graf (Author), Micah Sherman (Author), Liz Crain (Author)
Honest, intelligent, and approachable, Grow Your Own combats the inaccurate stereotypes that are again being used to bolster the case for prohibition.
Featured in Esquire, BuzzFeed, and more.