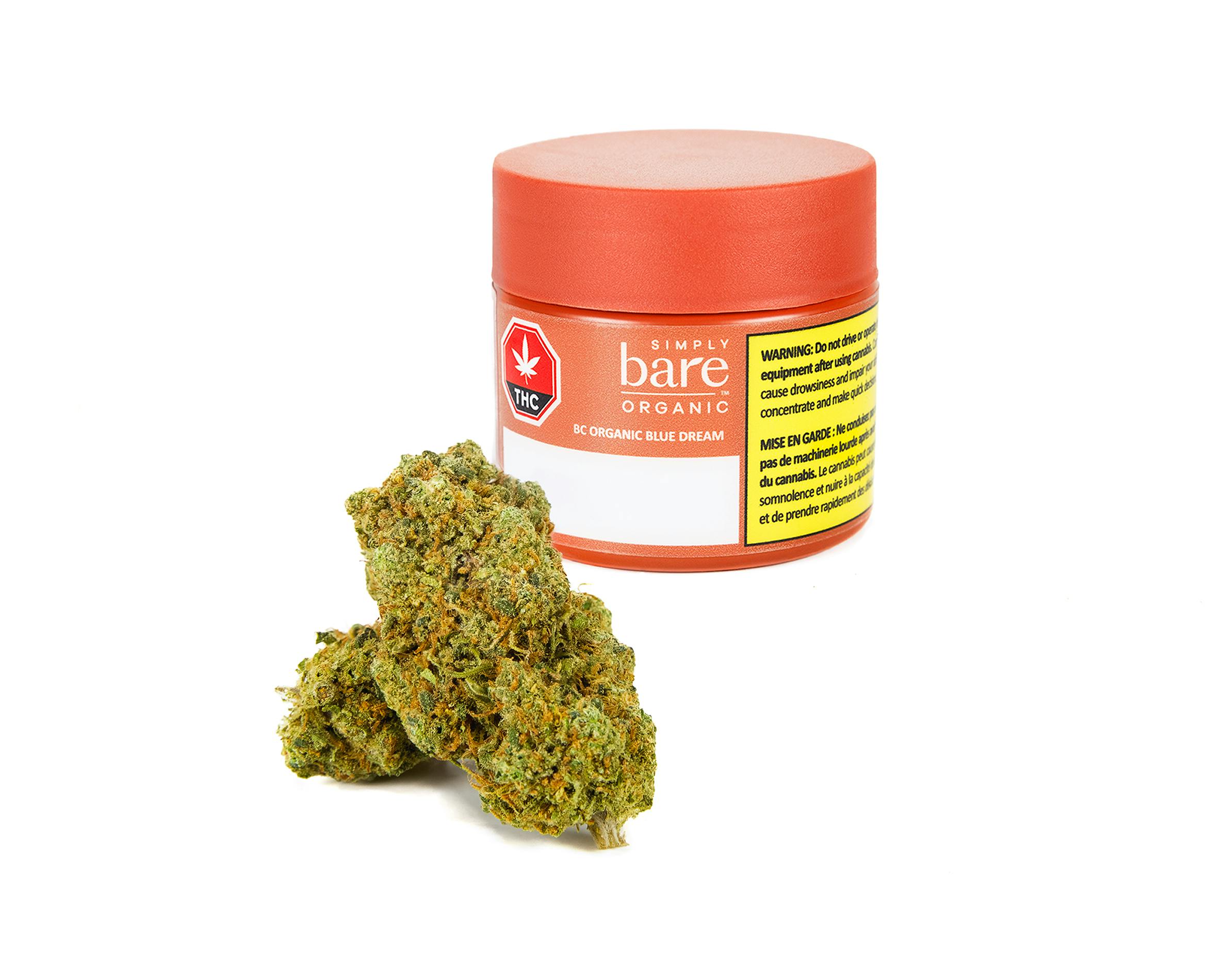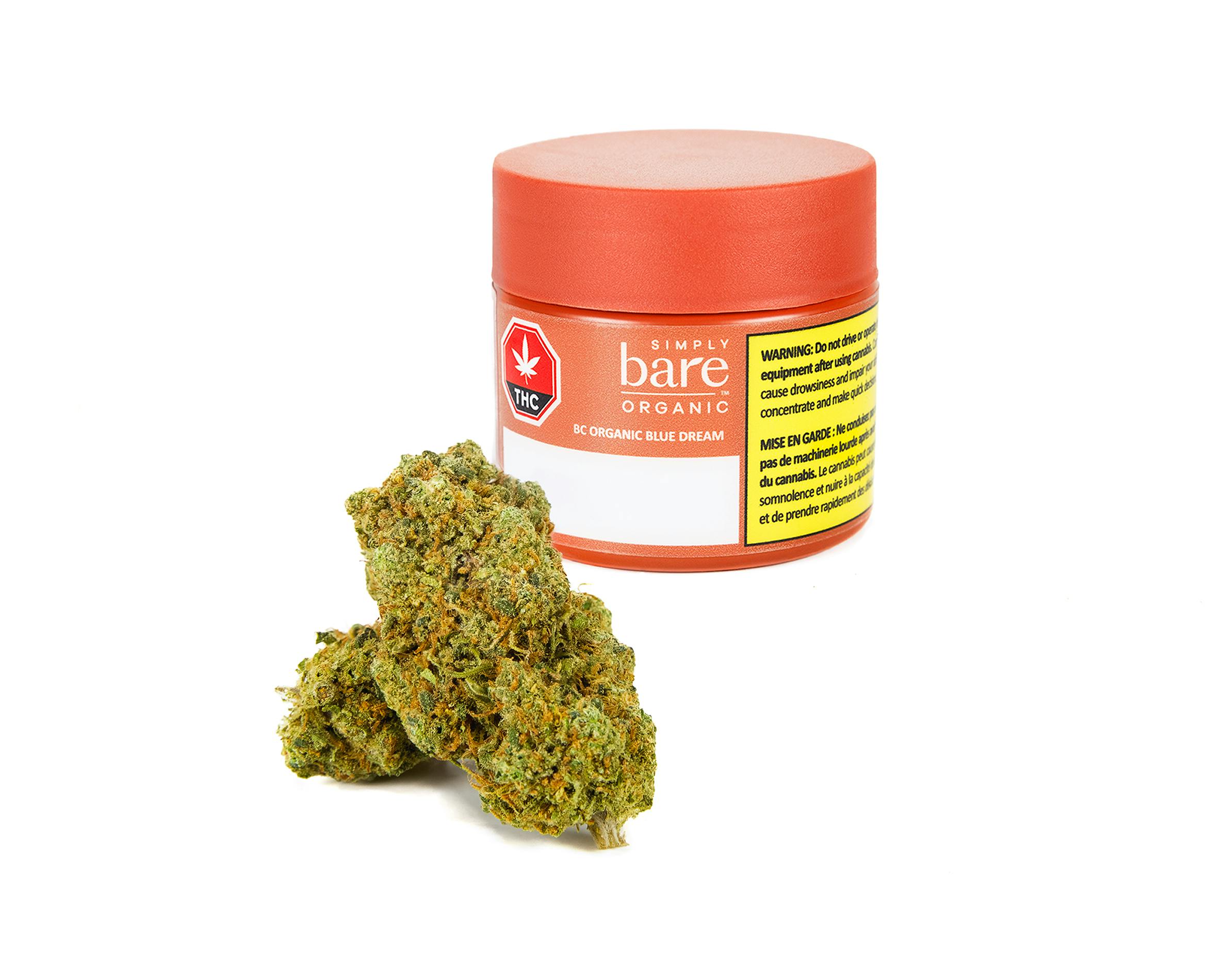 Simply Bare
BC Organic Blue Dream
$76.88
Simply Bare's version of this sativa-dominant strain uses only FVOPA Organic Certified whole flower. She's exceptionally aromatic giving a strong blueberry aroma with a warm and peppery terpene profile. Like any good dream, she's both sweet and spicy.
Grown in living soil, hang-dried for 14 days and hand-packed in a recyclable glass jar sealed for freshness.
Sativa Hybrid | Terpenes > 3%
Myrcene 1.37%
Caryophyllene 0.72%
Ocimene 0.60%
Humulene 0.28%
Effects
Calm
Energetic
Happy
Relaxed
About the Brand
All that we need Nature provides
Simply Bare wanted to grow a purer, simpler, more sustainable cannabis.
Simply Bare is Canada's first and only Organic Certified greenhouse-grown cannabis, raised in living soil under the BC sun, slow-cured for 14 days and FVOPA organic certified.
You'll know it the second you open the glass jar and the rich aroma fills the room; this is BC bud done right. Nothing added, nothing taken away: Simply Bare.