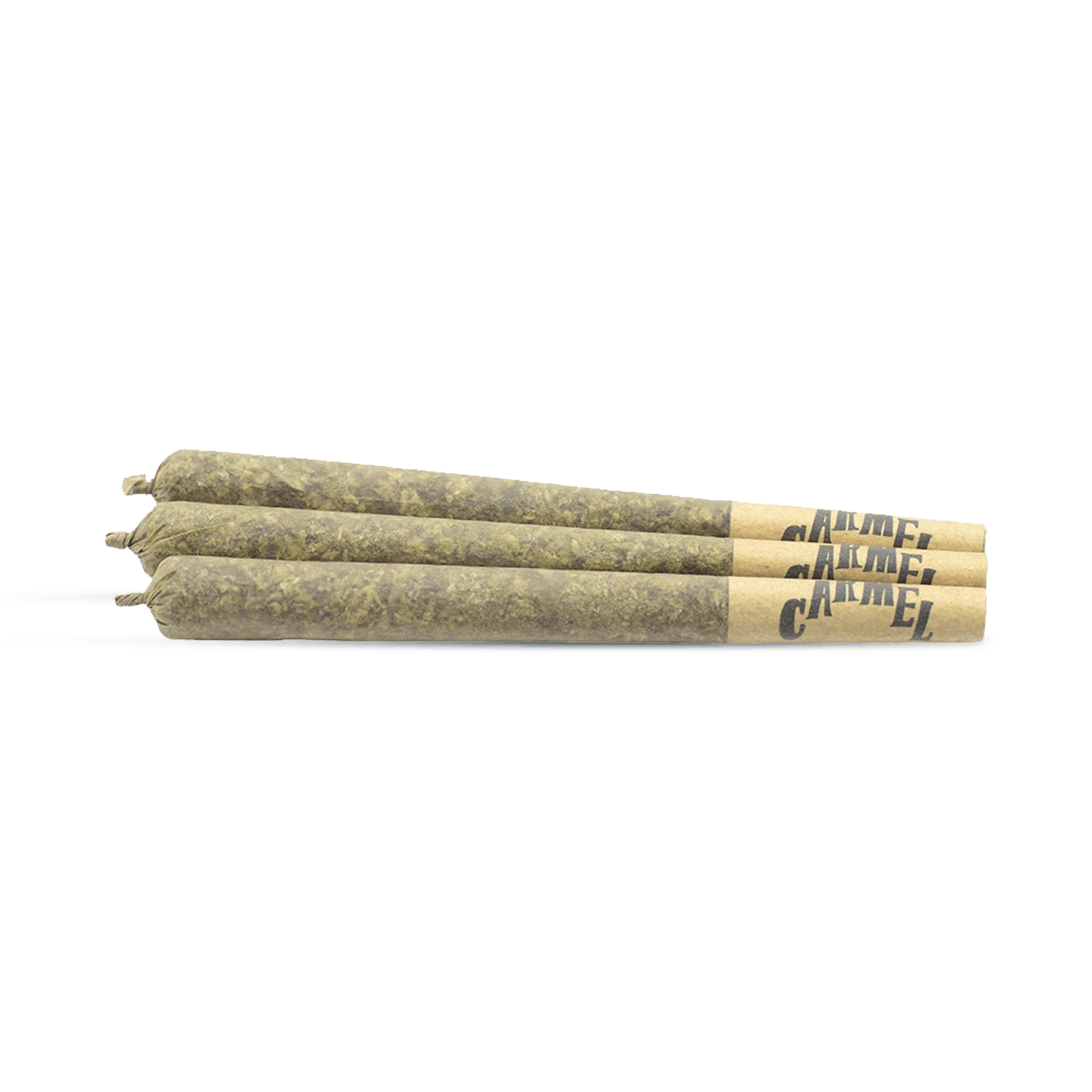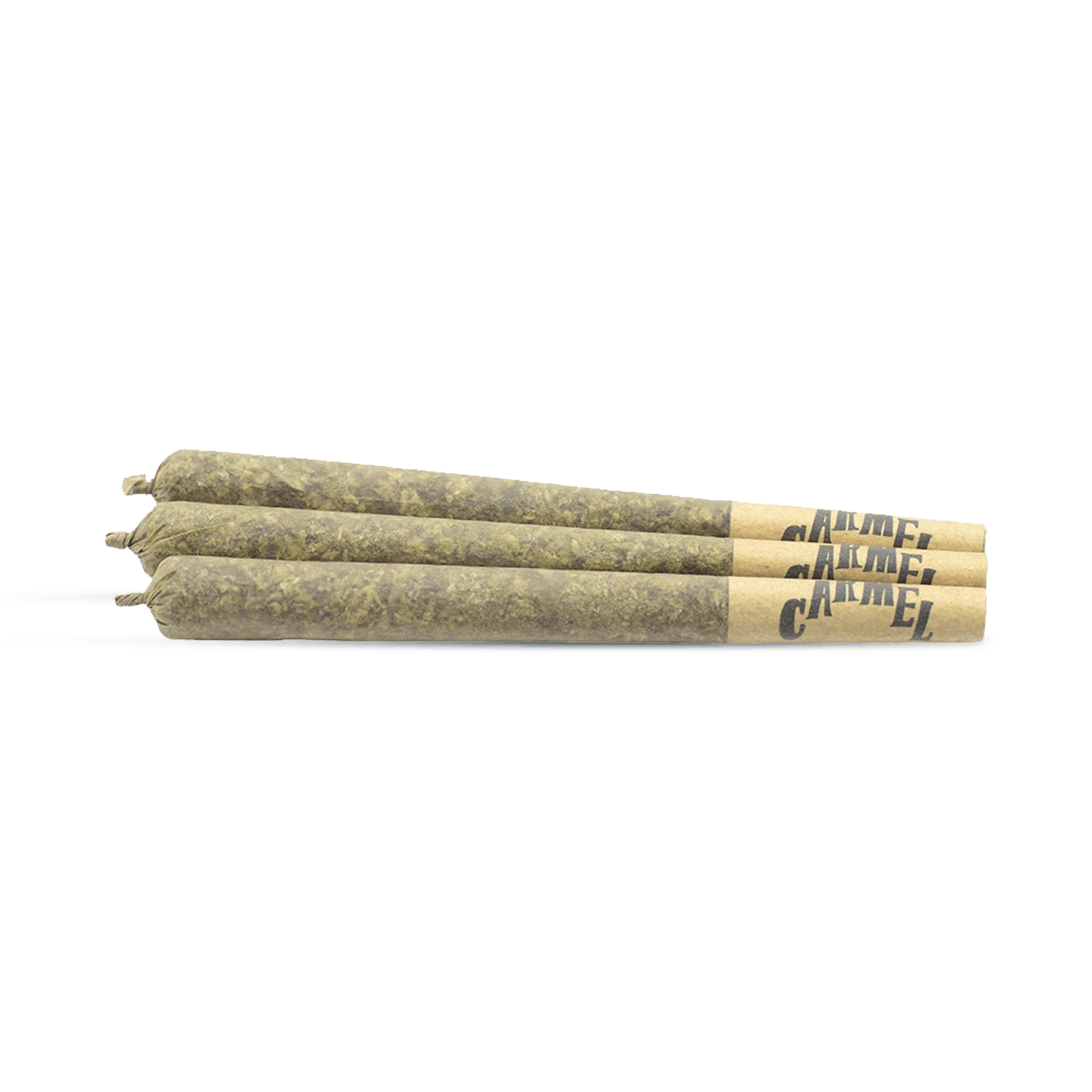 Carmel Cannabis
Animal Face Pre-Roll 3-pack | 1.5g
$19.60
Bred by Seed Junky Genetics in California, Animal Face is an ultra-potent, flavourful sativa dominant hybrid created through crossing the Face Off OG clone and Animal Mints male. Carmel Cannabis' version of Animal Face was selected out of 100 different phenos, not only for its high potency and terpene profile, but also because of its unique flavours of lemon and cake.
Because it's just the right thing to do, all Carmel Cannabis flower is hang dried, hand trimmed, slow cold cured, and hand packaged. They believe fresh and terpy is best, so all of their flower is packaged in a nitrogen flushed pouch that features a perfect airtight seal.
Non irradiated, obviously.
Contains three 0.5g pre-rolls.
Effects
Energetic
Happy
Calm
Relaxed
About the Brand
DON'T GROW THE MOST.
GROW THE MOST DESIRED.
THIS PHILOSOPHY SHAPED THE CARMEL GROW TEAM DURING THEIR TIME IN THE GREY MARKET AND TODAY STILL SERVES AS THE GUIDING LIGHT FOR EVERY DECISION THEY MAKE.
THEY STRIVE NOT ONLY TO MAINTAIN THE HIGHEST POSSIBLE STANDARDS
BUT PUSH THE CULTURE FORWARD WITH RARE GENETICS THAT RAISES THE BAR FOR THE ENTIRE INDUSTRY.