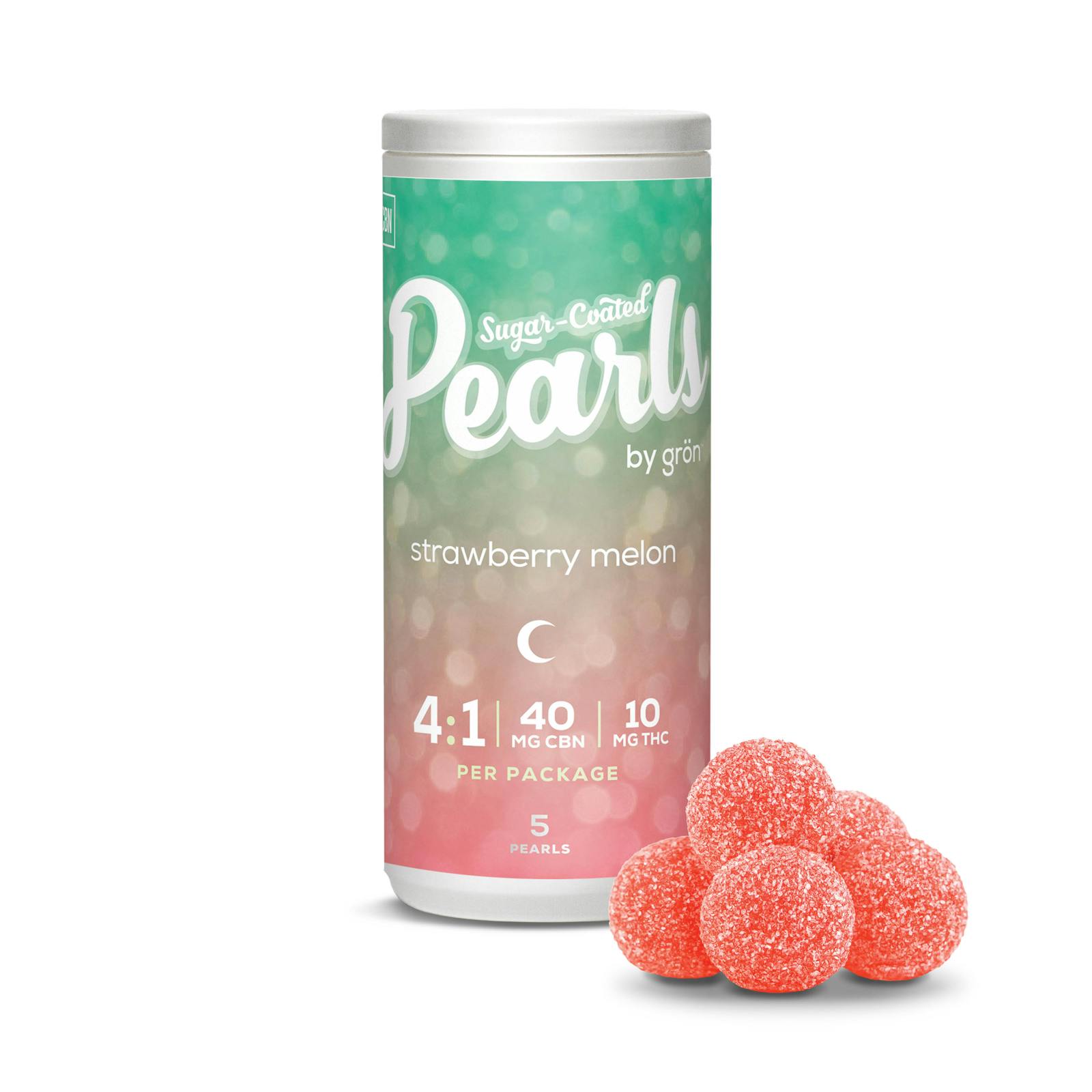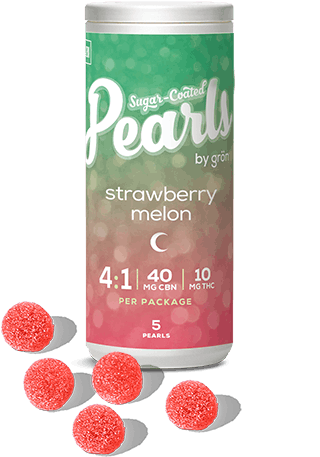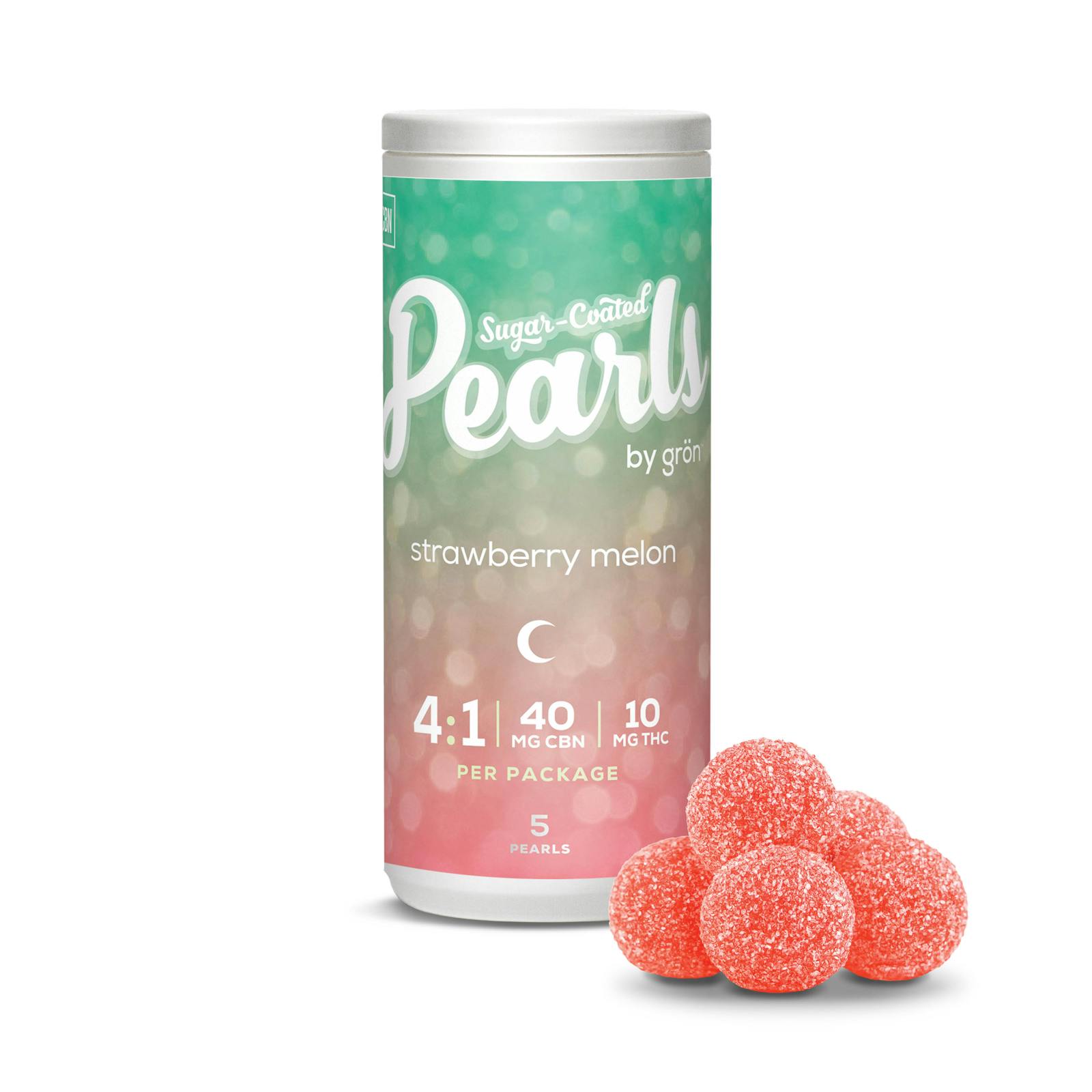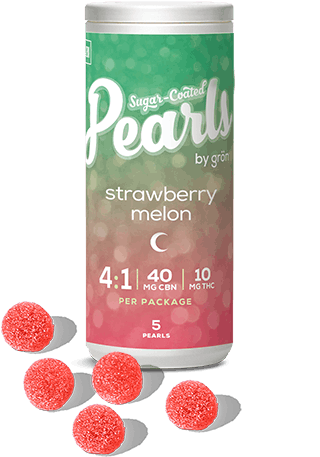 Pearls
Strawberry Melon 4:1 CBN/THC Gummies
$4.50
Drift into some moonlit, mellow vibes with Strawberry Melon 4:1 Pearls. Sweet berry and melon flavours combine to create an ideal bedtime snack, paired with 40 mg of CBN and 10 mg THC per package. Pearls go with everything, including bedtime.
5 Pearls per package (8mg CBN, 2 mg THC each)
Ingredients:
Sugars (glucose, sugar), Water, Gelatin, Natural flavour, Freeze dried strawberry powder, Citric acid, Malic acid, Cannabis extract, Modified coconut oil medium chain triglycerides, Hydrogenated palm oil, Amaranth (colour).
Effects
Calm
Energetic
Happy
Relaxed
About the Brand
Say hello to your new favourite cannabis gummies, Canada! Versatile gummy Pearls by Grön come in four unique flavours and cannabinoid profiles. With expertly balanced CBD, CBG, CBN, and THC ratios, you can tailor your Pearls experience to your perfect setting. Whether you're off on a weekend getaway, watching the sunset with friends, or enjoying from home, Pearls go with everything.