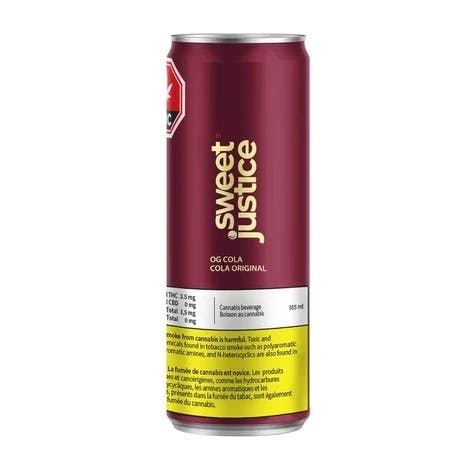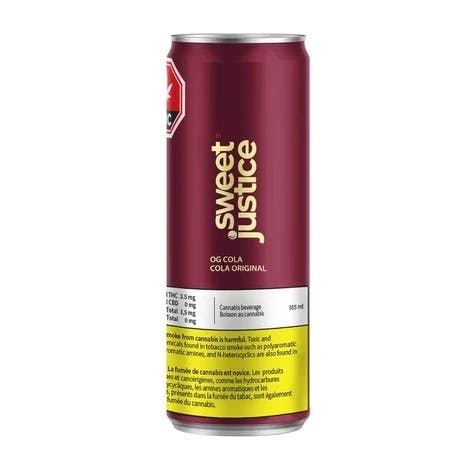 Sweet Justice
OG Cola
$8.50
Full cola flavour with only 100 Calories. Naturally flavoured and sweetened with REAL sugar. Fast onset, light and low 3.5mg dose that is non-intimidating, sessionable (i.e. enjoy a few
without exiting earth's orbit), with a predictable effect that you can likely feel after just one.
Ingredients
Carbonated water, Sugar, Coconut oil, THC distillate, Natural flavour, Citric acid, Quillaia extract, Phosphoric acid, Mixed tocopherols, Acacia gum, Potassium sorbate, Sodium benzoate.
Effects
Calm
Energetic
Happy
Relaxed
About the Brand
Michigan's first infused sodas!
Our sips allow the canna-curious to discover & glide into their sweet spot in an approachable way & the heady enthusiasts to sip while they spark.