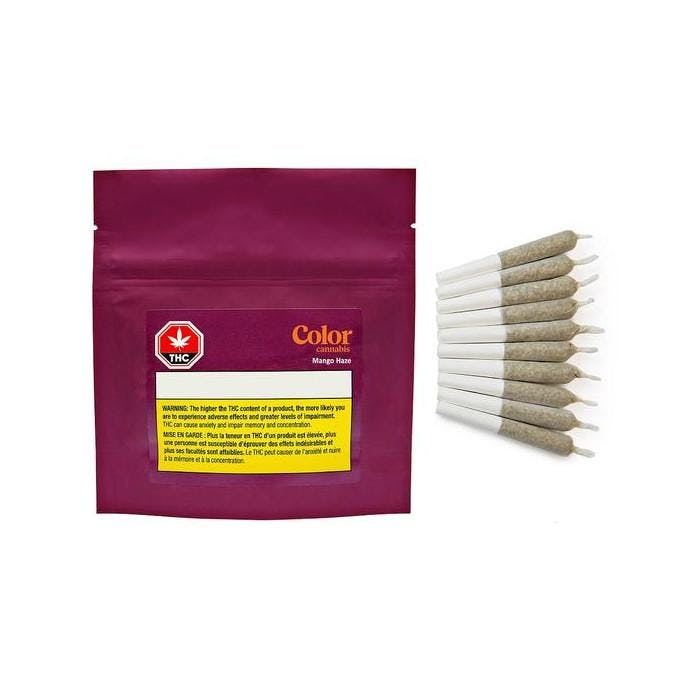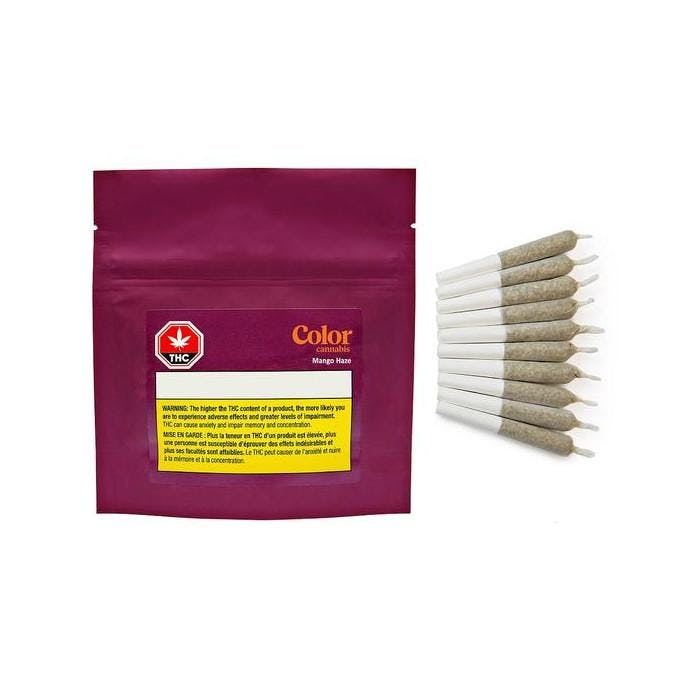 Color Cannabis
Color | Mango Haze CBD 10pk
$21.70
Mango Haze pre-rolls are a sativa-dominant, high-CBD strain from Northern Lights lineage, which is a cross of Northern Lights #5, Skunk, and Haze that creates a fruity variety. Mango Haze exhibits a distinctive mango aroma coupled with spicy, sour undertones. The flowers are dark green, resinous, and dense with bright orange pistils. These pack of ten 0.35g pre-rolls contains a balanced amount of THC and CBD.
Effects
Clear Mind
Calm
Relaxed
Happy
About the Brand
Color Cannabis was created during a time of change in Canada. As perceptions towards cannabis shifted, we set out to champion and inspire people to be open to a world of endless possibilities – a life of limitless Color.
Today is so unlike yesterday. It's time to live life in Color.