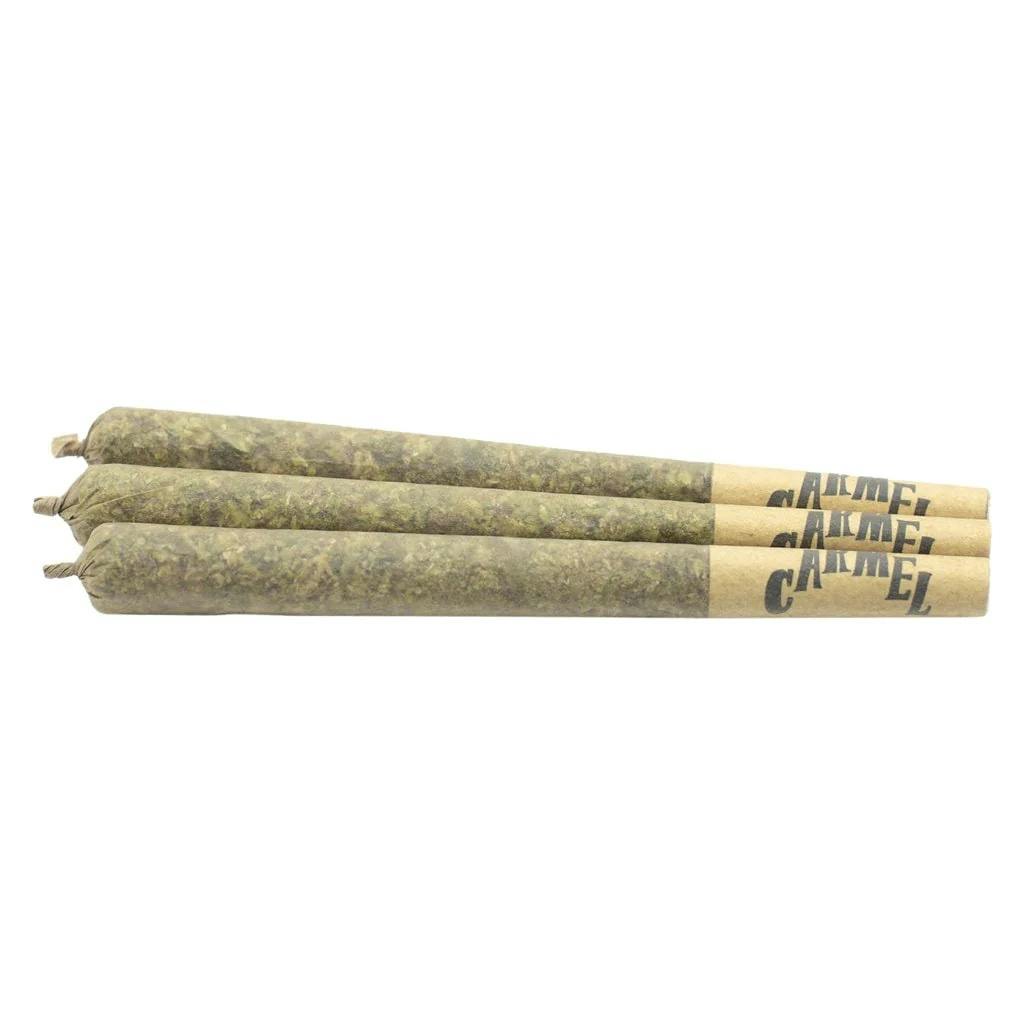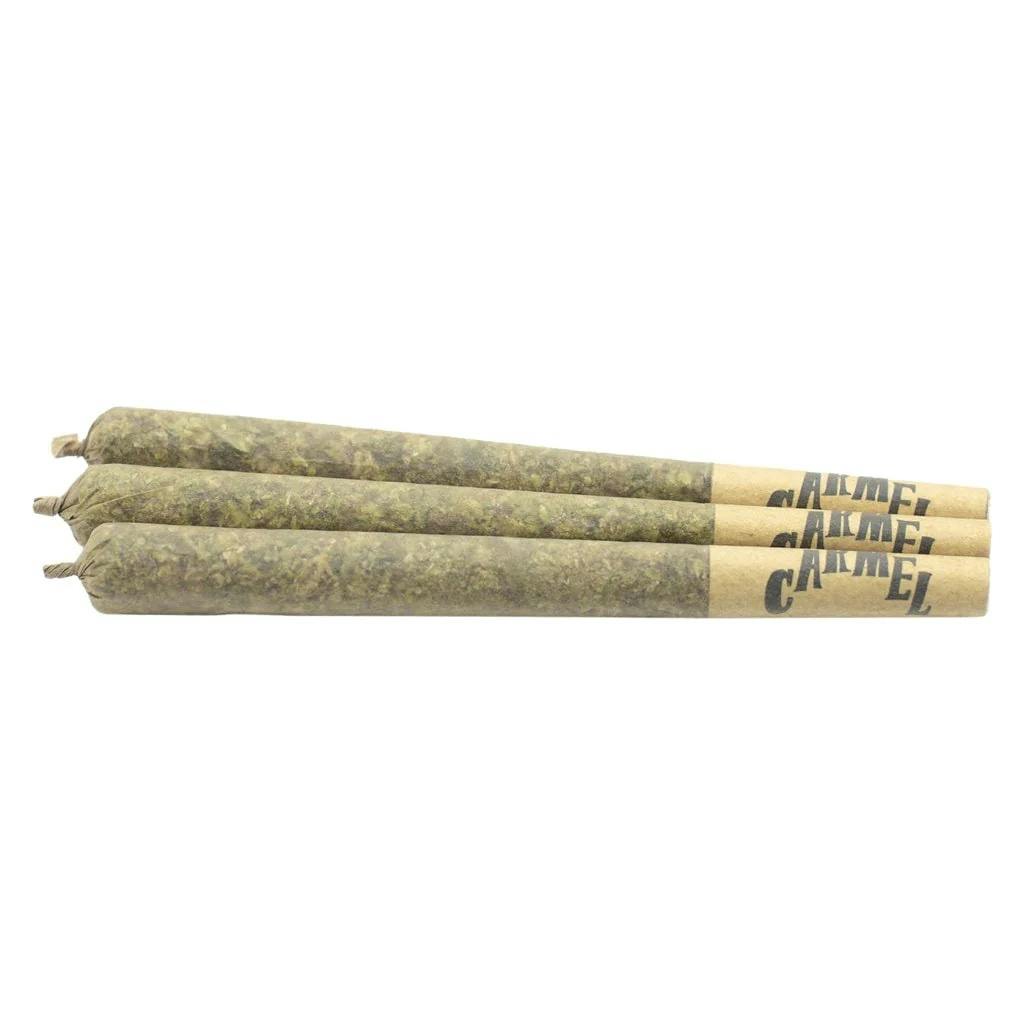 Carmel Cannabis
Carmel | GOLDEN CRISP PRE-ROLLS | 3 X
$19.60
Bred by Elev8 Genetics and pheno-hunted in house by the team at Northern Cannna, Golden Crisp is a cross of Cereal Milk and the legendary GMO. Upon opening your pouch, you can expect to see light green, trichome rich buds while your nose is assaulted by a heavy gas aroma. Upon exhale, this ultra smooth smoke will deliver both sour and sweet notes. Top terpenes include Limonene, Myrcene, and Farnesene.
Effects
Calm
Happy
Relaxed
Energetic
About the Brand
DON'T GROW THE MOST.
GROW THE MOST DESIRED.
THIS PHILOSOPHY SHAPED THE CARMEL GROW TEAM DURING THEIR TIME IN THE GREY MARKET AND TODAY STILL SERVES AS THE GUIDING LIGHT FOR EVERY DECISION THEY MAKE.
THEY STRIVE NOT ONLY TO MAINTAIN THE HIGHEST POSSIBLE STANDARDS
BUT PUSH THE CULTURE FORWARD WITH RARE GENETICS THAT RAISES THE BAR FOR THE ENTIRE INDUSTRY.