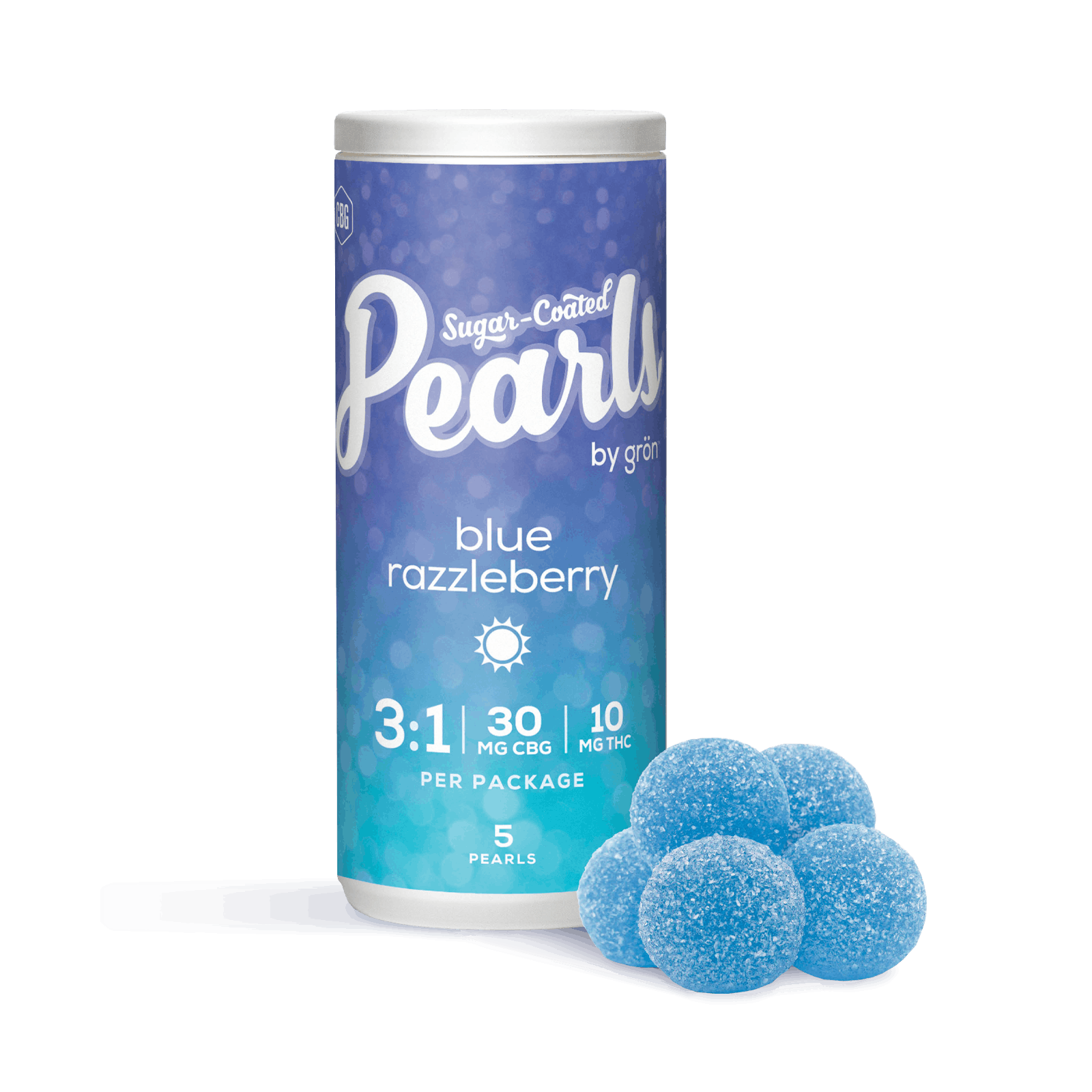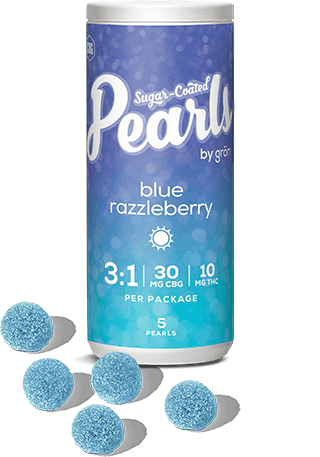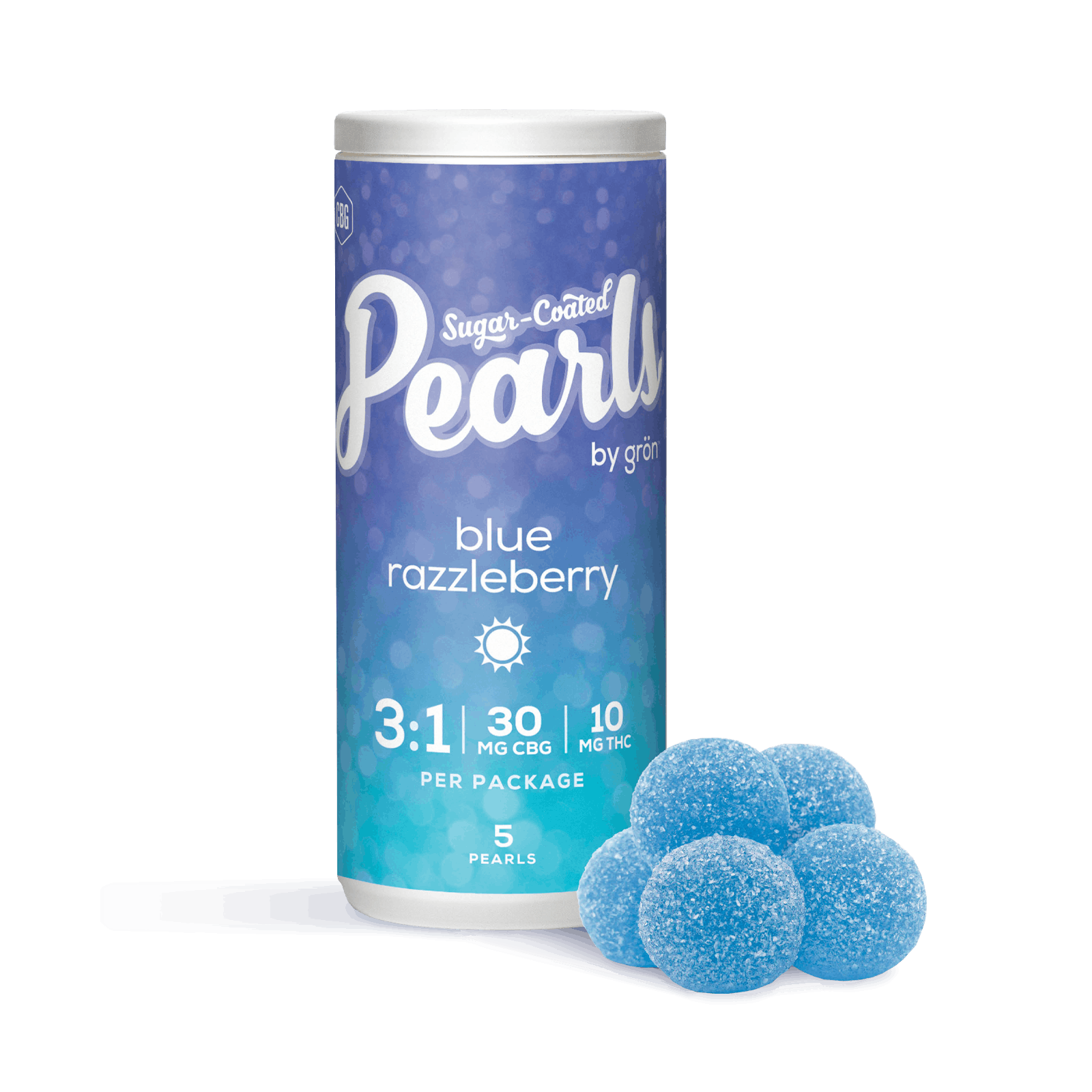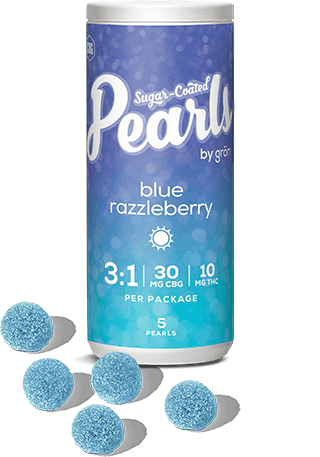 Pearls
Blue Razzleberry 3:1 CBG/THC Gummies
$4.50
Stay lifted all day long with a burst of bright blueberries, raspberries, and lemons in Pearls Blue Razzleberry. Infused with CBG and THC in an uplifting 3:1 ratio, each sugar-coated gummy has 6 mg of CBG, and 2 mg of THC. Pearls are bursting with natural flavour, and coated in sugar for a sweet treat no matter where you are. Bring them on the go, enjoy them with friends, or indulge in a night in by yourself because Pearls go with everything. 5 gummies per pack.
Ingredients: Sugars (sugar, glucose), Water, Gelatin, Citric acid, Coconut oil, Propylene glycol, Fumaric acid, Cannabis extract, Natural flavour, artificial Color (FD&C Blue NO. 1, FD&C Red NO. 40, Propyl Paraben (preservative))
Effects
Calm
Energetic
Happy
Relaxed
About the Brand
Say hello to your new favourite cannabis gummies, Canada! Versatile gummy Pearls by Grön come in four unique flavours and cannabinoid profiles. With expertly balanced CBD, CBG, CBN, and THC ratios, you can tailor your Pearls experience to your perfect setting. Whether you're off on a weekend getaway, watching the sunset with friends, or enjoying from home, Pearls go with everything.