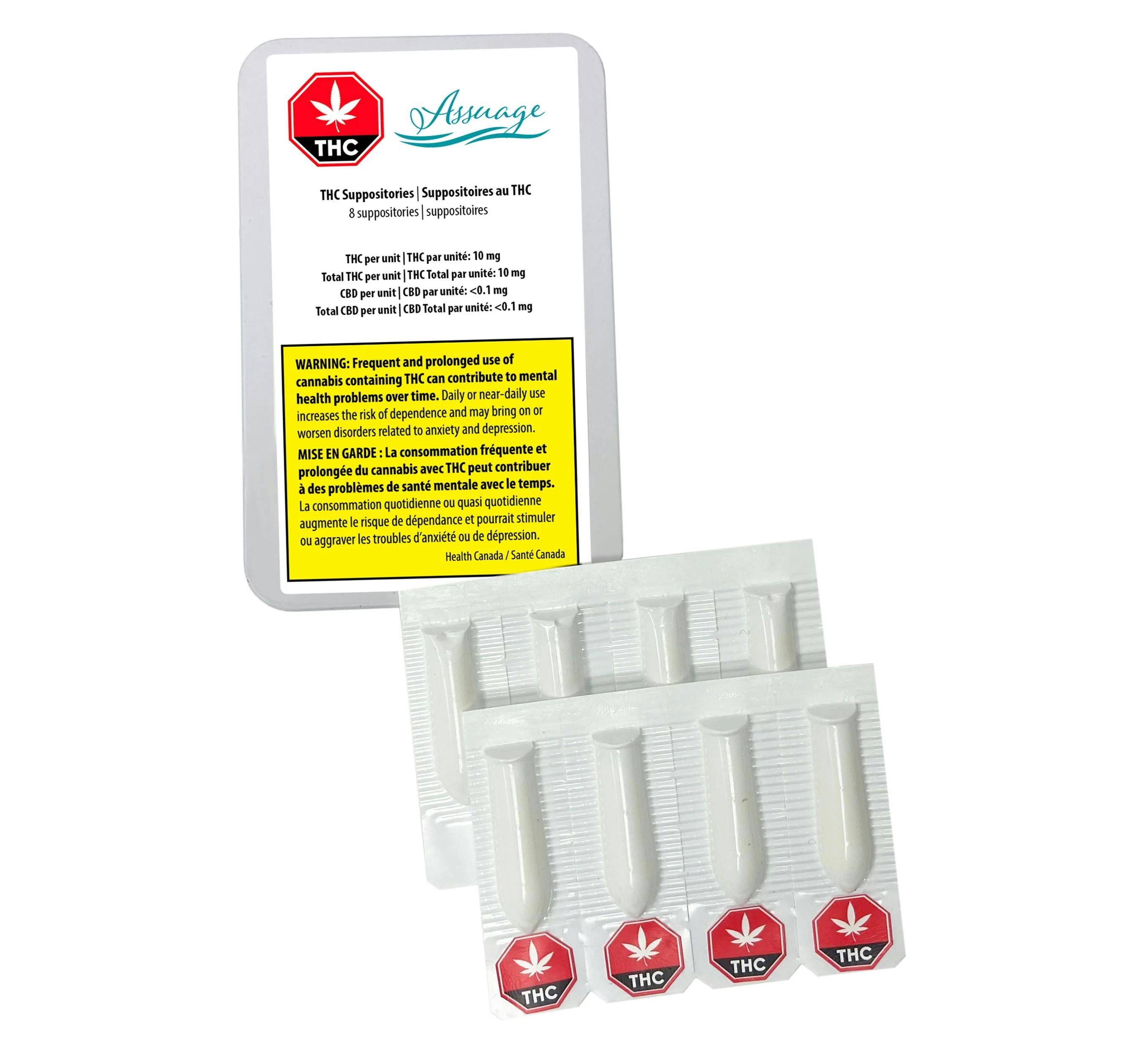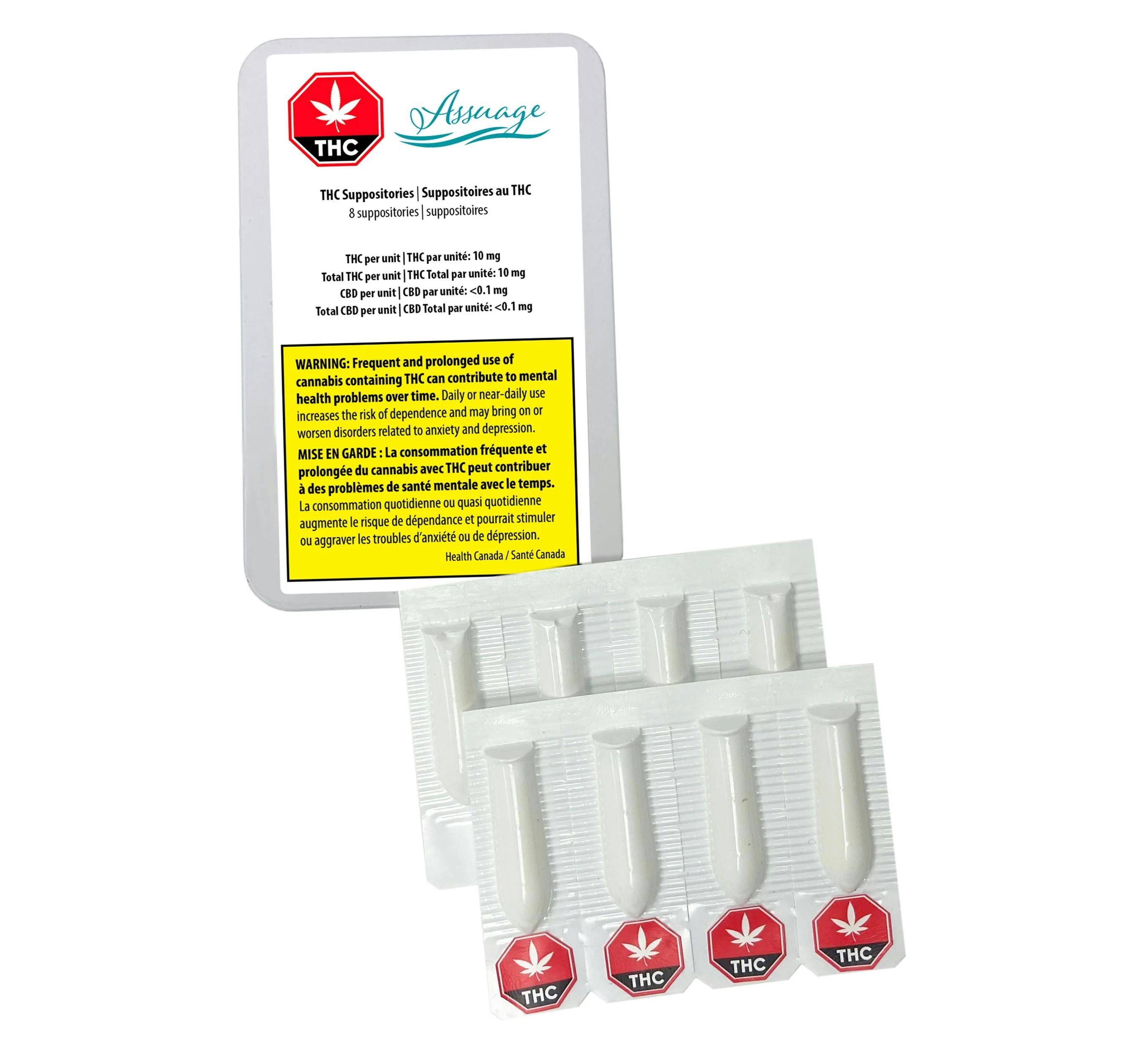 Assuage
Assuage | 1:3 SUPPOSITORIES | 8 X 1.11g
$31.50
Individually sealed 1:3 suppositories with 10mg THC and 30mg CBD in each. For vaginal or rectal use,
The upside with inserts is that the cannabinoids can bypass the liver thereby allowing for less potential for euphoria. In fact it s quite rare to experience a "high" from an insert.
Common uses for inserts include lower back discomfort, pre menstrual discomfort and the application is being studied in terms of its efficacy in managing Endometriosis.
Ingredients include: Glycerides, C10-C18, Fatty Acids, C10-C18, 1,2,3 Propanetriol, Cannabis Sativa
Effects
Calm
Happy
Relaxed
Energetic