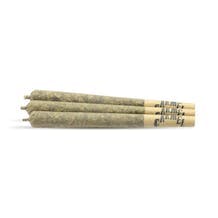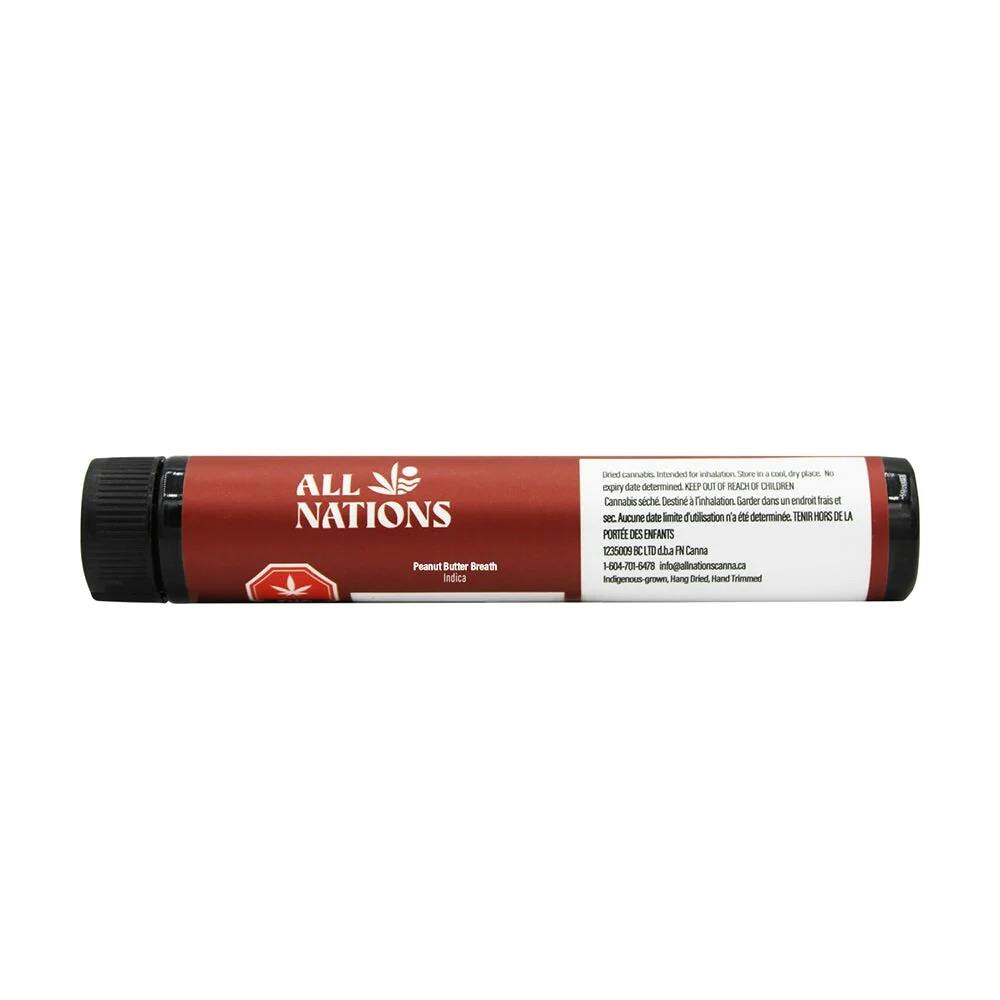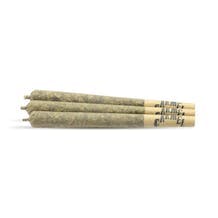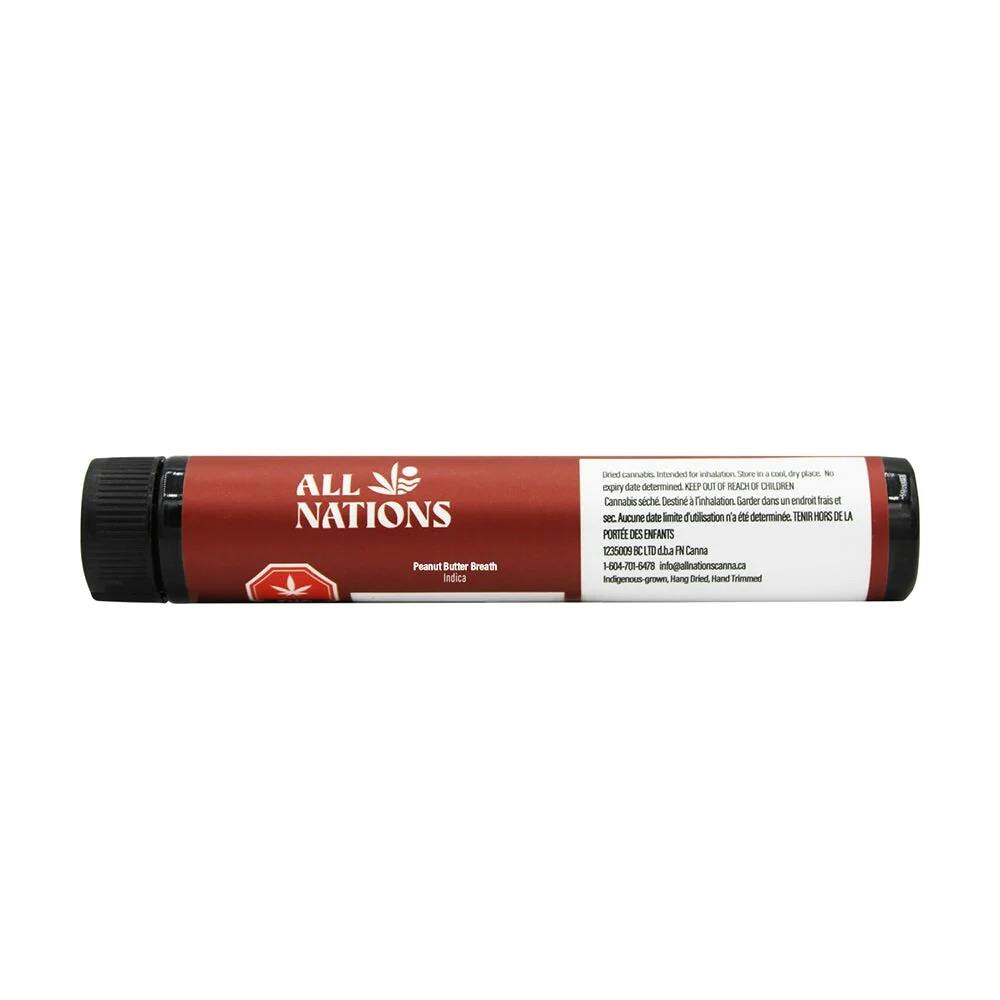 ALL NATIONS
All Nations | Peanut Butter Breath 3pk
$17.34
Peanut Butter Breath is a cross between Do-Si-Dos and Mendo Breath. This aromatic strain gives off a nutty and earthy aroma with rich herbal overtones. Top terpenes include Limonene, Beta-Caryophyllene, and Beta-Pinene. The buds have a dark green and violet colour with deep orange pistils and a frosty coating of crystal trichomes. Produced on Stó:lo traditional territory, weaving Indigenous values with craft cultivation methods.
Effects
Relaxed
Sleepy
Happy
About the Brand
PRODUCED BY AN INDIGENOUS COLLECTIVE ON STÓ:LO
TRADITIONAL TERRITORY IN BRITISH COLUMBIA, ALL NATIONS
WEAVES TRADITIONAL INDIGENOUS PRACTICES WITH
INDUSTRY LEADING CULTIVATION METHODS.
ALL NATIONS CRAFT-QUALITY, INDIGENOUS-GROWN PRODUCTS ARE
SPECIFICALLY CURATED FOR THOSE WHO ARE LOOKING TO
EXPERIENCE A DEEPER CONNECTION TO OTHERS, AS WELL AS
THEMSELVES.